Are you interested in training with one of the top fitness coaches in the Chicago area?
Let me present you with a hypothetical scenario:  you are in need of a surgical procedure in order to save your life, and must choose between two different hospitals.  Choosing the best hospital will have an enormous effect on your health and chances of success.
Hospital A offers to let you rent their equipment for a low price, but you are required to perform the surgery yourself.  At Hospital B, instead of renting equipment, you are paying to have a trained, experienced professional operate on you.  Which one would you choose?
Few would dispute that it would be ridiculous to rent out equipment instead of hiring an expert, yet when it comes to fitness, that's exactly what most people do.  Instead of trying to guess what you should eat or how you should workout, it only makes sense to hire a health professional who has spent his life studying fitness and has experience working with clients that have been in your position.
What is your background?

Zach Cooper is a Certified Strength and Conditioning Specialist who has committed his life towards helping others improve their health.  Zach has coached a diverse array of clients, ranging from complete beginners to professional athletes in the NFL, MLB, NHL, and Olympics.  Zach specializes in the psychology of weight loss and behavior modification.
What services do you offer?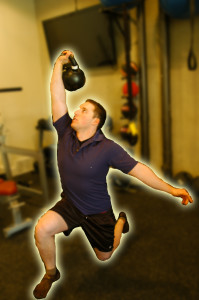 Fitness Coaching:  Whether you are trying to lose weight, build muscle, eliminate chronic pain, or perform better at sports, a well-designed exercise program is critical in order to see the results you are hoping for.  Zach will perform a thorough assessment to evaluate your mobility, stability, strength, body composition, and overall fitness and design a customized program to help you meet your specific goals.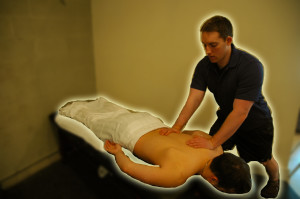 Manual Therapy:  Whether you are trying to improve joint range of motion, recover from a grueling workout, or simply relax, manual therapy can be a powerful tool to help you reach your goals.  Zach is a Licensed Massage Therapist and can help you improve your mobility and well-being through the use of manual therapy.
Where are you located?
Zach currently trains at a private studio in Palatine, IL.  The studio is located at:
30 S Northwest Highway
Palatine, IL 60074
Ready to get started?

To set up a free consultation and fitness assessment, please call or email: